NavNet 3D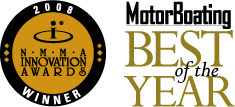 NavNet 3D incorporates a whole new dimension into Multi Function Displays (MFD) with Full Time 3D chart rendering. Receive instant, seamless chart handling with no lag or loading time with our TimeZero Technology. Add UHD Digital Radar sensors, a GPS/WAAS receiver, a Digital Fish Finder, or Satellite Weather to round out your MFD. Use NavNet 3D as a single, stand-alone system or as part of an integrated network utilizing Ethernet techology.


NavNet 3D

Our NavNet 3D Multi Function Displays (MFD) have been totally redesigned to be the most ergonomic and functional displays you've ever seen. It incorporates a new user interface that challenges the conventional menu operating system with a whole new concept, the RotoKey on-screen revolving menu key. By turning a rotary knob, RotoKey will be activated, giving you full access to NavNet 3D controls.

8.4" MFD
12.1" MFD
Black Box Processor less display


NavNet 3D's new Ultra High Definition (UHD) Digital Radar technology sets a new standard in marine radar. With a highly advanced digital sensor and signal processing technologies, UHD Digital Radar greatly enhances situational awareness.

Ranges - 24 n.m. to 96 n.m.
Power Output - 2.2 kW to 25 kW
Antennas - Radome and Open Array
Displays - Utilizes Any NavNet 3D Display


MapMedia Charts & Satellite Photos for NavNet 3D

NavNet 3D comes preloaded with full-scale MapMedia NOAA vector and raster chart libraries for the entire U.S. coastline, including Alaska and Hawaii. The MapMedia vector and raster charts are built upon 3D architecture, which is smoothly integrated with NavNet 3D's TimeZero technology. You can also find U.S. satellite photography and chart information for other parts of the world here.


NavNet 3D's super sensitive 12-channel GPS receiver is integrated with WAAS technology to offer higher position accuracy. Simply plug it into a MFD display and it will share the GPS/WAAS position information across the entire network.

Receiver Type - GPS/WAAS
Displays - Utilizes Any NavNet Display


Turn your NavNet 3D display into a powerful, dual-frequency fish finder with one of our Network Sounders. They connect directly to your NavNet 3D display or an Ethernet hub with a single Ethernet cable.

Range - 2,500 ft and 3,600 ft
Power Output - 600W/1kW and 1/2/3kW
Display - Utilizes Any NavNet 3D MFD
Frequencies - 500/200kHz and 28/38/50/88/107/200kHz


Furuno color monitors feature a wide range of interface capabilities that will accommodate virtually all of your marine display needs. The monitors utilize an extremely bright color TFT LCD with a special AR (anti-reflective) glass filter to cut down on annoying glare, making them perfect for any tropical sunlight or low light conditions.

Display Size - 12", 15" and 17"
Inputs - 2 RGB analog, 1 DVI-D (Digital Video Interface) and 3 NTSC/PAL video inputs
PIP (Picture In Picture)


Keeping track of weather is easier than ever! No matter when, where or how you are using your vessel, you can get up-to-date weather information on the coast, off the coast and in the immediate vacinity.

Sirius Satellite Receiver
Paperless Weatherfax & Navtex Receiver
Ultrasonice Weather Station


NavNet 3D is built on an Ethernet network, allowing you to add as few or as many components as you desire to create your perfect navigational suite. You can connect NMEA0183 and NMEA2000 devices to any display or BB processor and share that information across the Ethernet network automatically.